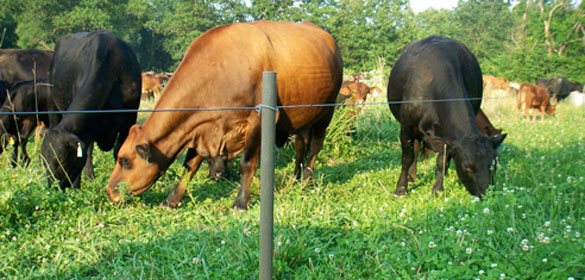 It's a sensible solution for electric fencing. Made with cutting-edge manufacturing technology, the PasturePro post makes a long-lasting permanent electric fence that is tough, safe for horses and simple to install. PasturePro is a composite post to be used primarily for temporary or permanent Electric Fence applications.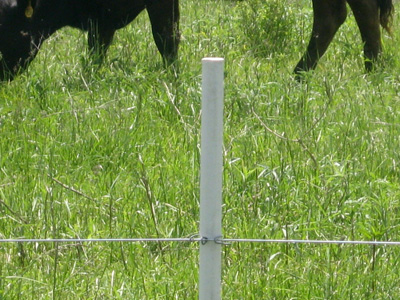 PasturePro composite electric fence posts install with a manual post driver and the wire is attached with a simple cotter pin. They do not contain fiberglass. They're tough, flexible and self-insulating.
PasturePro posts come in four standard colors and a range of sizes to meet both interior and exterior fencing needs.
Why PasturePro?
PasturePro posts come with a 20-year manufacturer warranty and satisfaction guarantee.
Perfect fit for electric fencing. Non-conductive, holds the ground well, extremely strong but flexible and won't rot.
Simple to install. Easy to drive, simple cotter pin wire attachment, drills easily in the field.
No fiberglass. Looks, feels and handles like wood so you won't get splinters in your hands.